"zyuzai × zerobase" Limited collaboration model. zaza-02 サングラス
※Available for international shipping.

【BRAND】
伝統的な職人技術と時代を切り取るアプローチで、ユニークな製品を生み出すアイウェアブランド"zerobase"と、アート・音楽などストリートに溢れるミックスカルチャーからインスピレーションを受けた新進気鋭のライフスタイルブランド"zyuzai"とのコラボレーションによる特別仕様の限定製品。オーセンティックでクラシカルなデザインをベースにしながらシャープでエッジの効いた形状と心地よいボリュームを備えたサングラス製品です。大自然への畏怖を抱いた、この高品質なアイウェアは日本の文化芸術に根ざす優れた製造技術によって生まれました。

知的で洗練されたサングラス・アイウェアをお探しのあなたに。

【PRODUCT FEATURE】
"All Japanese handcrafted of Sophisticated skills"
一級建築大工技能士のクリエイターによる伝統工芸技術に基づいた繊細なオール・ハンドクラフト製造。最高のかけ心地をご提供。

"Equipped with Titanium Alloy hardware"
チタン技術世界一の日本だからこそできるチタン合金製のノーズアーム、ノーズパッドを装着。

"The Finest Materials"
厳選された最高級ブラックウォールナットウッドと日本・長野県産の特別な銘木である木曽檜。二種類の天然無垢材を使った厚さ約6.5mmの絶妙なコンビネーションフレームは柔らかく温かみのある質感を持ちながら堅牢かつ軽量。

"All Natural Finished"
東西のデザインが融合したユニークなコンビネーションフレームの内側には日本・長野県産の木曽檜を贅沢に使用し、皮膚に触れる部分を優しくカバー。最終仕上げに化学合成成分を一切含まない抗菌・防腐・撥水効果に優れ、保湿作用と栄養分も豊富な100%植物性ナチュラルボタニカルクリームワックスで丁寧に塗布仕上げ。


【PRODUCT DETAILS】
⚫︎Brand:"zyuzai×zerobase"
⚫︎Collection:"Future Classic Tokyo"
⚫︎Product code:zaza
⚫︎Product number : 01 or 02
⚫︎リムタイプ:ウェリントン
⚫︎フロント&フレームマテリアル
 外側=ブラックウォールナット
 内側=長野県産木曽檜
⚫︎ナチュラルボタニカルクリームワックス仕上げ 
⚫︎オールハンドメイド仕上げ
⚫︎重量:約32グラム
⚫︎製造国:日本

[zaza-02モデル詳細]
⚫︎レンズ:福井県鯖江製造
⚫︎レンズカラー:ビルバオB・UV400(透過率19%)
⚫︎ノーズアーム&ノーズパッド
 材質=チタン合金製 ※ネジは除く
 カラー=シルバー
⚫︎ヒンジ(蝶番):
 テンプル側材質=チタン合金
 フロント留金具=洋白
 ネジ部品材質=ステンレス

※製品に限定製品用シリアルナンバーを刻印。
※お買上げ日もしくはお手元に製品が到着した日から1年間保証。

【付属品】
特注アイウェアケースセット
・特製収納ケース(外箱)
・特別限定アイウェアケース
・保証書
・抗菌防臭レンズクリーナー
・ピュアボタニカルクリームワックス10g

※発送時に収納ケース(外箱)に収めて梱包いたします。

While based on authentic and classical designs, this eyewear boasts a sharp, edgy street style shape and volume. This high-quality eyewear, which is both intellectual and sophisticated, was born through excellent manufacturing techniques rooted in Japanese culture and arts. Special limited edition products are available for you.

【PRODUCT FEATURE】
"All Japanese handcrafted of Sophisticated skills"
Delicate all-handmade manufacturing using traditional craft techniques by a first-class carpenter creator. We offer the best fit.

"Equipped with Titanium Alloy hardware"
Equipped with titanium alloy nose arms and nose pads made possible only by Japan, the world leader in titanium technology.

"The Finest Materials"
An exquisite combination frame of approximately 6.5mm thickness, made of carefully selected premium black walnut wood and Kiso Hinoki, a special Japanese wood from Nagano Prefecture. The frame is soft and warm to the touch, yet robust and lightweight, using two natural solid woods.

"All Natural Finished"
The inside of the unique combination frame, which fuses East and West designs, is luxurious Kiso Hinoki from Nagano Prefecture. It gently covers the parts that come in contact with the skin. It is finished with 100% plant-based natural botanical cream wax, which is excellent for its antibacterial, antiseptic, and water-repellent effects, and is also rich in moisturizing and nutritional properties, with no chemical synthetic ingredients.

【BRAND】
"zerobase" is an eyewear brand that produces unique products through traditional craftsmanship and an approach that captures the times. "zyuzai" is a rising lifestyle brand inspired by art, music, and mix culture. This is a special limited edition product that is a collaboration of the two brands.

【PRODUCT DETAILS】
⚫︎Brand: "zyuzai×zerobase"
⚫︎Collection: "Future Classic Tokyo"
⚫︎Product code: zaza
⚫︎Product number: 01 or 02
⚫︎Rim type: Wellington
⚫︎Front and frame material: Outside = black walnut, inside = Kiso Hinoki from Nagano Prefecture
⚫︎Natural botanical cream wax finish
⚫︎All handmade finish
⚫︎Product weight: approximately 32 grams
⚫︎Country of manufacture: Made in Japan

[zaza-02 Model Details]
⚫︎Lens Quality Manufacturing: Made in Sabae, Fukui, Japan
⚫︎Lens Color: Bilbao B・UV400 (Transmittance: 19% / No. 30)
⚫︎Nose Arm & Nose Pad: Material = Titanium alloy (excluding screw parts), Color = Silver
⚫︎Hinge (Butterfly Hinge): Temple Side Material = Titanium Alloy, Front Fastener = White Metal, Screw Material = Stainless Steel

[Accessories]
Custom Eyewear Case Set
・ Special storage case (outer box)
・ Special limited eyewear case (outer = black walnut, inner = Kiso Hiba from Nagano Prefecture. Handmade finish)
・ Warranty certificate
・ Japanese-made, high-quality, antibacterial and deodorant lens cleaner
・ Pure Botanical Cream Wax 10g

※ We will pack it in the storage case (outer box) when shipping.
※ Limited product serial number is engraved on the product.
※ Warranty is valid for 1 year from the date of purchase or arrival of the product.
※ You can customize the lens color when purchasing.
※ Japanese consumption tax is included in the sale price.
※ We only ship overseas by EMS to 120 countries worldwide. Other shipping methods are not available.
※ The shipping cost for overseas shipping by EMS will be charged separately.
*Tax included.
*Additional shipping charges may apply, See detail..

About shipping fees
The shipping fee for this item varies by the shipping method.
Shipping Fees are the same all over country inside Japan ¥0
EMS-2

Regional setting

Afghanistan

Bangladesh

Bhutan

Brunei

Cambodia

China

Guam

Hong Kong

India

Indonesia

Laos

Macao

Malaysia

Maldives

Marshall Islands

Micronesia, Federated States Of

Mongolia

Myanmar

Nepal

North Korea

Northern Mariana Islands

Pakistan

Palau

Philippines

Singapore

South Korea

Sri Lanka

Taiwan

Thailand

Timor Leste

Vietnam

Australia

Christmas Island

Cocos (Keeling) Islands

Cook Islands

Fiji

French Polynesia

Kiribati

Nauru

New Caledonia

New Zealand

Niue

Norfolk Island

Papua New Guinea

Pitcairn

Samoa

Solomon Islands

Tonga

Tuvalu

Vanuatu

Wallis and Futuna

American Samoa

Anguilla

Antigua and Barbuda

Aruba

Bahamas

Barbados

Belize

Bonaire, Sint Eustatius and Saba

Canada

Cayman Islands

Costa Rica

Cuba

Dominica

Dominican Republic

El Salvador

Grenada

Guadeloupe

Guatemala

Haiti

Honduras

Jamaica

Martinique

Mexico

Montserrat

Netherlands Antilles

Nicaragua

Panama

Puerto Rico

Saint Barthélemy

Saint Kitts and Nevis

Saint Lucia

Saint Martin

Saint Pierre and Miquelon

Saint Vincent and the Grenadines

Sint Maarten

Trinidad and Tobago

Turks and Caicos Islands

U.S. Virgin Islands

United States

Virgin Islands, British

Bahrain

Cyprus

Iran, Islamic Republic Of

Iraq

Israel

Jordan

Kuwait

Lebanon

Oman

Palestinian Territory, Occupied

Qatar

Saudi Arabia

Syria

Turkey

United Arab Emirates

Yemen

Aland Islands

Albania

Andorra

Armenia

Austria

Azerbaijan

Belarus

Belgium

Bosnia and Herzegovina

Bulgaria

Croatia

Czech Republic

Denmark

Estonia

Faroe Islands

Finland

France

Georgia

Germany

Gibraltar

Greece

Greenland

Guernsey

Holy See (Vatican City State)

Hungary

Iceland

Ireland

Isle of Man

Italy

Jersey

Kazakhstan

Kosovo

Kyrgyzstan

Latvia

Liechtenstein

Lithuania

Luxembourg

Malta

Moldova

Monaco

Montenegro

Netherlands

North Macedonia

Norway

Poland

Portugal

Romania

Russia

San Marino

Serbia

Slovakia

Slovenia

Spain

Svalbard and Jan Mayen

Sweden

Switzerland

Tajikistan

Turkmenistan

Ukraine

United Kingdom

Uzbekistan

Argentina

Bolivia

Brazil

Chile

Colombia

Curaçao

Ecuador

Falkland Islands (Malvinas)

French Guiana

Guyana

Paraguay

Peru

Suriname

Uruguay

Venezuela

Algeria

Angola

Ascension Island

Benin

Botswana

Burkina Faso

Burundi

Cameroon

Canary Islands

Cape Verde

Central African Republic

Ceuta and Melilla

Chad

Comoros

Congo

Congo, The Democratic Republic Of The

Côte d'Ivoire

Djibouti

Egypt

Equatorial Guinea

Eritrea

Eswatini

Ethiopia

Gabon

Gambia

Ghana

Guinea

Guinea Bissau

Kenya

Lesotho

Liberia

Libya

Madagascar

Malawi

Mali

Mauritania

Mauritius

Mayotte

Morocco

Mozambique

Namibia

Niger

Nigeria

Reunion

Rwanda

Sao Tome and Principe

Senegal

Seychelles

Sierra Leone

Somalia

South Africa

South Sudan

Sudan

Tanzania

Togo

Tristan da Cunha

Tunisia

Uganda

Western Sahara

Zambia

Zimbabwe

Bermuda

Bouvet Island

French Southern Territories

Heard Island and McDonald Islands

Indian Ocean Territory, British

Saint Helena

South Georgia and the South Sandwich Islands

Tokelau

United States Minor Outlying Islands
商品サイズ詳細 / Product Size Details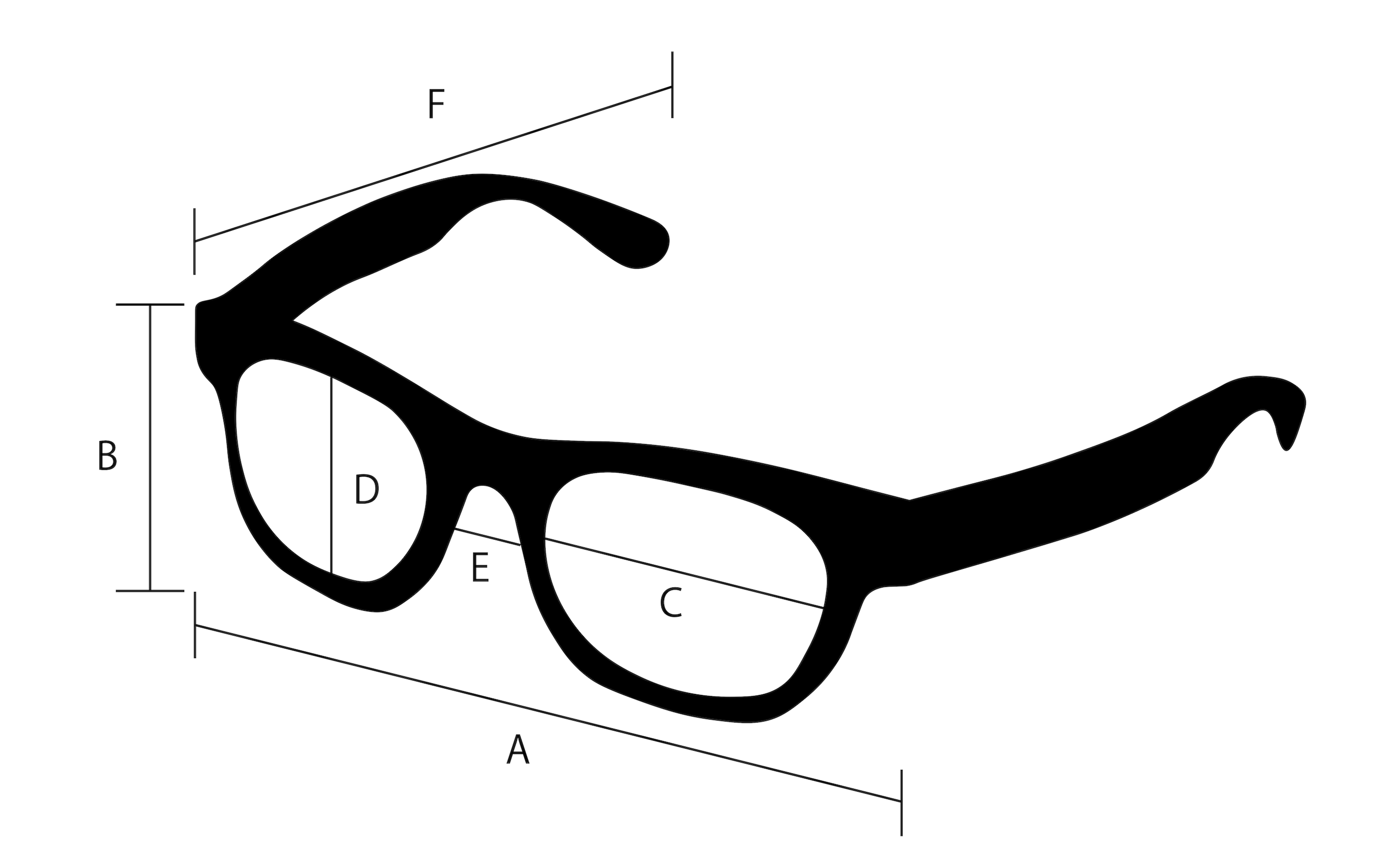 [size]
A フロント横幅:150mm
B フロント縦幅:45mm
C レンズ横幅:48mm
D レンズ縦幅:37mm
E ブリッジ幅:15mm
F テンプル長さ:147mm

※表記は記載値を優先しています。若干の誤差はご了承願います。

[size]
A Front Width: 150mm
B Front Height: 45mm
C Lens Width: 48mm
D Lens Height: 37mm
E Bridge Width: 15mm
F Temple Length: 147mm

*Values listed have priority in the description. Please note that there may be some slight errors.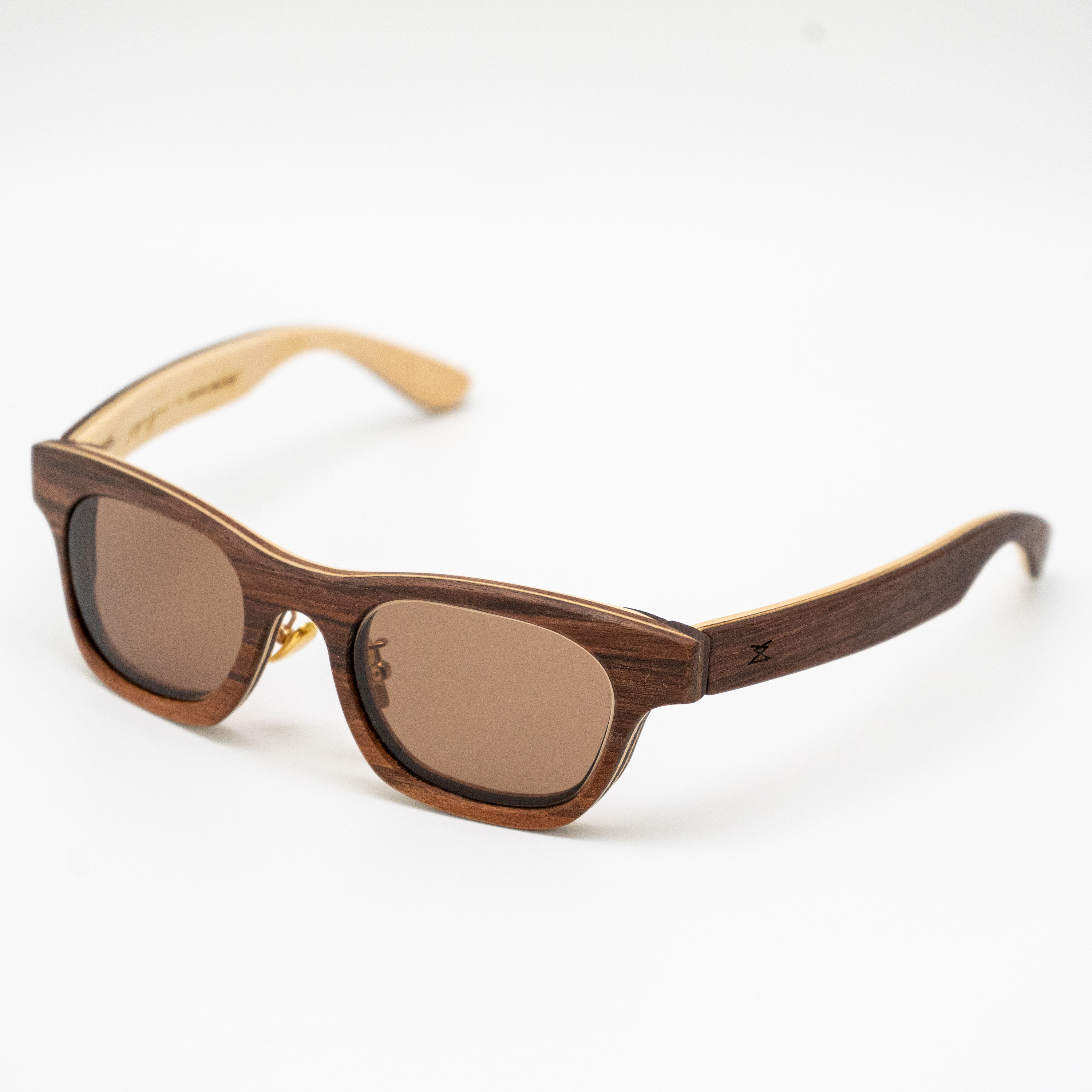 zaza-02モデル(ノーズアーム&ノーズパッドのカラー:ゴールド)

Model zaza-02 (nose arm and nose pad color: gold)
レンズカラーのカスタマイズ / Customization Lens Color
初回のご購入時に福井県鯖江製のUV400カラーレンズ全32色からカスタマイズが行えます。本画面の「レンズカラーのカスタマイズ」変更メニューからご選択ください。

※レンズ変更に4〜7日間を別途頂戴いたします。

※福​井県鯖江にて加工する各種度付きレンズへの変更希望の際は、ブランドサイト↓「Contactフォーム」からご購入前にご連絡ください(※度付きレンズ変更は日本国内のみ対応)
https://www.zyuzai.jp/zz#contactforeyewear

During your initial purchase, you can customize your sunglasses with one of the 32 UV400 color lenses made in Sabae City, Fukui Prefecture. Please select your preferred lens color from the "Lens Color Customization" menu on this screen. *Please note that changing the lenses will take an additional 4-7 days.

*If you wish to change to prescription lenses processed in Sabae City, Fukui Prefecture, please contact us before purchasing via the "Contact Form" on our brand site. (Only available within Japan)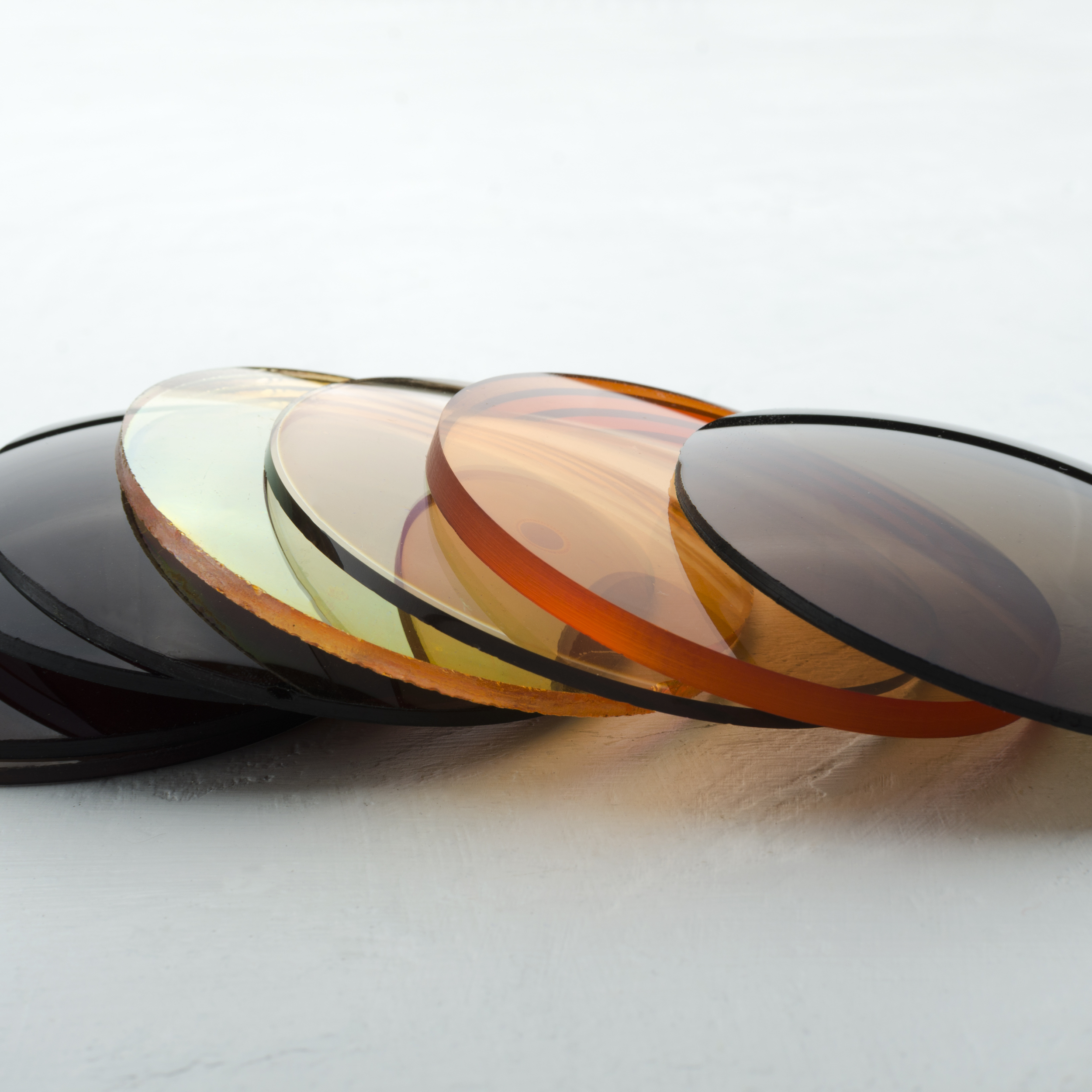 福井県鯖江製UV400/32色レンズカラー表
https://onl.bz/AU3qryB
↑新しいタブでPDFが開きます

UV400 32-Color Lens Color Chart produced in Sabae, Fukui Prefecture:
*The PDF will open in a new tab.
付属品 / Special Limited Accessories
・特製収納ケース(外箱)
・特別限定アイウェアケース
・保証書
・抗菌防臭レンズクリーナー
・ピュアボタニカルクリームワックス10g

・Special storage case (outer box)
・Special limited edition eyewear case (made of black walnut and Kiso hinoki wood, handmade)
・Warranty certificate (1 year warranty)
・High quality, made in Japan, antibacterial and deodorizing lens cleaner
・Pure botanical cream wax 10g (for maintenance)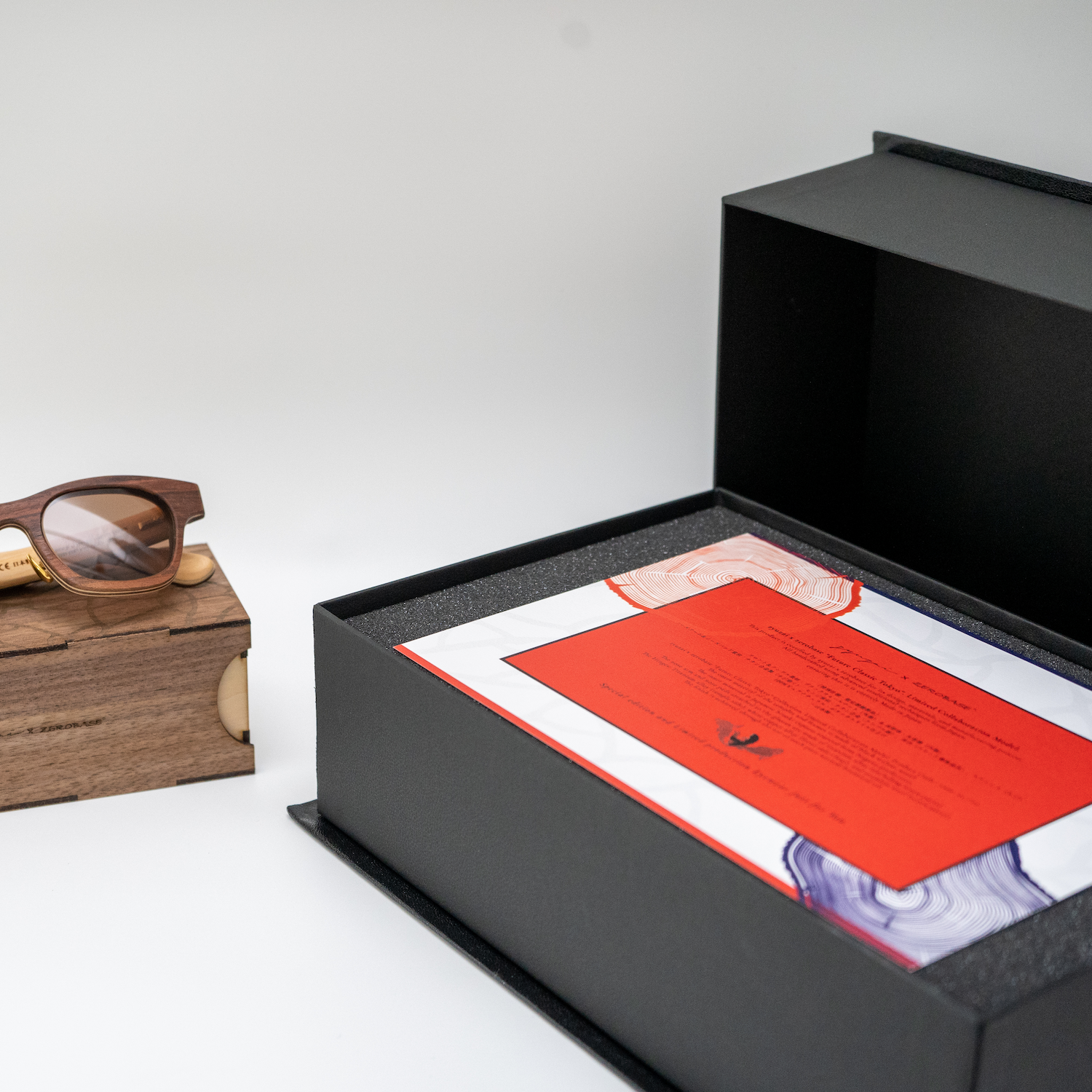 Brand Site → https://www.zyuzai.jp/zz
[ご確認および注意事項-1]
1)本製品本体は天然無垢材を使用しておりますため樹種・形状に応じて経年変化が生まれます。
2)普段のケアと定期的なメンテナンスにより美しい経年変化をお楽しみ頂けます。
3)お客様のPCまたはモバイル本体の状況、ブラウザやブラウジングの際の光反射、使用場所の接続環境等により製品全体や製品の各種部品の色味が実際と異なる場合がございます。
4)上記に関する事柄は全て初期不良や欠陥等に該当しませんのでご了承ください。

[Confirmation and Precautions-1]
1、This product uses natural solid wood, so there will be changes over time depending on the species and shape.
2、You can enjoy beautiful changes over time by taking care of it regularly.
3、Depending on the condition of the customer's PC or mobile device, light reflection when browsing or the connection environment of the place of use, the color of the entire product or each part of the product may differ from the actual product.
4、Please note that the above matters do not correspond to initial defects or defects.
[ご確認および注意事項-2]
レンズカラーのカスタマイズ進行後のお客様都合によるカスタマイズ内容変更について・・・ご決済確定後、対象となるレンズの各種メーカーへ仕入発注を行います。そのため、ご決済確定後に各カラー等の変更はできかねます。ご決済確定後にどうしてもカラー等のご変更を希望される場合は、追加のカスタマイズ費用が発生するため別途お見積り(銀行振込精算)となりますので予めご了承いただけますようお願い申し上げます。

[Confirmation and Precautions-2]
Regarding changes to the customized lens color after the customization process, please note that after the payment is confirmed, we will order the lenses from the respective manufacturers. Therefore, changes to the lens color or other customization details cannot be made after the payment is confirmed. If you absolutely need to change the lens color or other customization details after the payment is confirmed, additional customization fees will apply and a separate estimate (paid by bank transfer) will be required. Please understand this beforehand.

[ご確認および注意事項-3]
商品後発注後の眼鏡製品本体のキャンセル処理について・・・ご注文された製品が「発送前または発送処理中」のステータスにおいて原則キャンセル処理を行なっていただけます。また、ご選択された決済方法によってキャンセル処理手続き等は異なります。

[Confirmation and Precautions-3]
Cancellation of eyewear products after ordering: Cancellation of the ordered product can be done when the status is "before shipment or processing for shipment." The cancellation procedure may differ based on the chosen payment method.